WE OFFER A RANGE OF SERVICES TO HELP YOU GET GOING ON ANY PROJECT!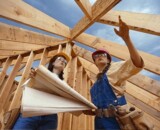 Each individual project is supervised by one Company employed Project Manager (PM). The on-site PM assigned to your job is responsible for the quality, timely completion, and all processes performed by Remodel Pros employed craftsman.
We understand that the renovation process is just as important as the outcome. Along with our designers we can take a clients' initial vision, refine those ideas, and implement them through all stages of construction; from permitting to your final walk-thru.
Every project we undertake is different and requires close monitoring and follow-up. We value a good communication link between you and our Company. We are proud of our diverse capabilities so you can be rest assured your project will be completed on time, within your budget, just the way you dreamed it.
Project Pricing & Specifications
Our honest work ethic, project management, and staff ensure you get the most out of your budget. All cost estimates are outlined in detail and are carefully adhered to in order to meet your expectations.
Remodel Pros Inc. has recruited and trained some of the finest craftsman in the industry. Their skills guarantee each phase of your project is crafted with care and expertise.
If you have suffered a loss from fire, wind, water, or mold; we can remedy your problems, handle your claim, and quickly restore your home or office much better than before.
"We'd recommend Ben and the Remodel Pros crew to anybody. They were extremely responsive and performed every step of the process efficiently and professionally. We were anxious about such a major home remodel but they made everything as easy and as painless as possible."
Dan and Cheryl G., Shell Beach
"Wanted to say thank you for the incredible job! We really appreciate the time and care you gave us and your theory that 'no question is a dumb question'. We will continue to recommend you to friends and love how you transformed our home. Thanks again!"
Paul and Lorraine M., Paso Robles
"We've used Ben and his team for multiple major projects in our home. In all my years of working in construction, no one ever exceeded my expectations as Ben and his guys have done repeatedly. His prices are more than fair and the performance is outstanding!"
Edwin and Marissa M., Arroyo Grande
"We thoroughly enjoyed working with Remodel Pros. Their patience and ability to partner up with us for our office remodel really made it feel as though we worked as a team. Amazing job and wonderful ideas that really made the project a success."
Allan C., San Luis Obispo
"Remodel Pros made every attempt to minimize client inconvenience, uphold the high standards and attention to detail we truly appreciate, perform their job with unquestioned trustworthiness, and brought along with them humorous and warm personality into our home."
Gerard J., Cambria
"Thanks again for the workmanship you showed and the attention you gave Rebecca and I during the project. Well planned and executed with care. I couldn't imagine a job going any smoother than ours did. Wishing the best for your company and thank you!"
Gary and Rebecca S. Cambria
"Thank you so much. Everything was in such disarray before you guys showed up!
Thanks again for the beautiful job and getting me all sorted out with my 'disaster' and insurance, etc. Thank you so much. You guys rock"!
Sally P., Atascadero